Because I haven't been keeping up with these (uni is time-consuming, okay!), I have 9 days to cover. Oh, God. I'm so, so, so sorry.
Day 18
A Book that Disappointed You
The Name of the Star
Maureen Johnson
Reasons: A murder-mystery that involves boarding school, London, Jack the Ripper and ghosts? I was so sure that I would love this, but I really didn't. So disappointing because I didn't find the romance intriguing, the mystery was pretty blah and the plot seemed to lose its way throughout. Also, the ending was a bit of a letdown for me.
Day 19
Favourite Book Turned Into A Movie
Life of Pi
Yann Martel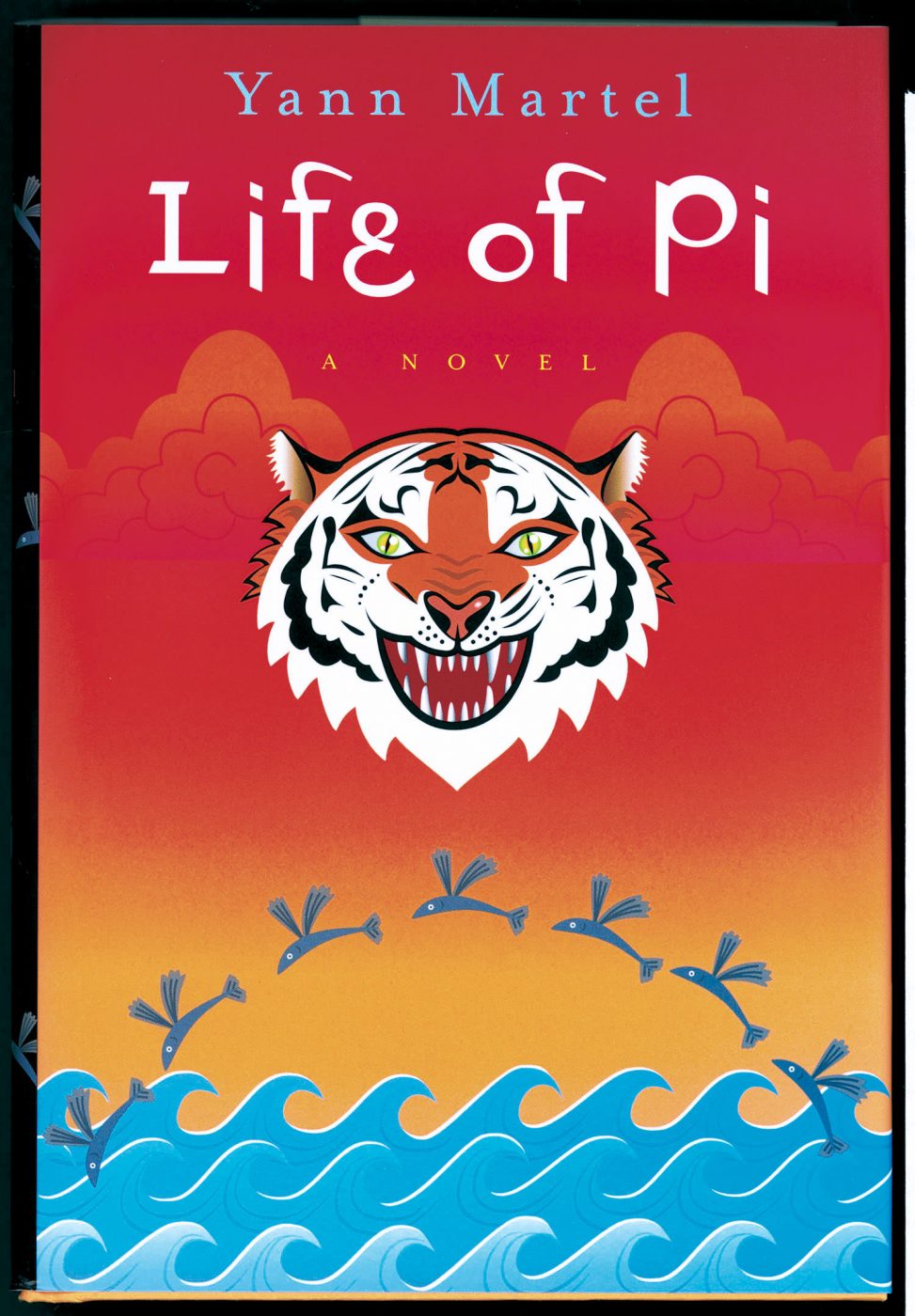 Reasons: This is the only one I could think of that I actually really enjoyed as both a movie and a book (at least at the moment). The movie was just visually spectacular, had a great mythical/fantasy feel that was so pertinent in the book and both were equally devastating at the end. Plus, Suraj Sharma is a hottie and it wasn't bad to look at his face for ~120 minutes.
Day 20
Favourite Romance Book
The Russian Concubine
Kate Furnivall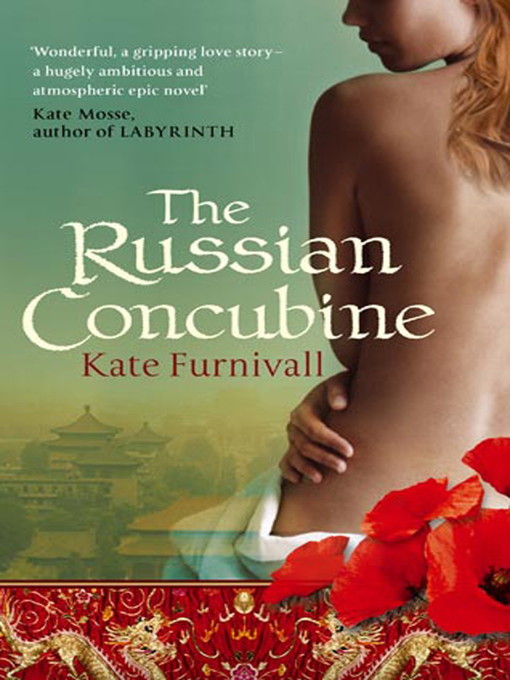 Reasons: I don't read a lot of romance, or books that are classified as mostly romance, so it was a bit hard to pick. I'm not sure if this is classified as mainly romance since it follows a larger narrative than that, but the romance certainly stuck out to me. I liked it because we have a multiracial couple, which is nice to see in literature because it sure as hell happens in real life (like, for example, my own parents) and it took on a part of Chinese and Russian history that I'm interested in, especially the interactions between the two main characters due to different cultures, socioeconomic standing and general gender attitudes at the time.
Day 21
The First Novel You Remember Reading
Little House on the Prairie
Laura Ingalls Wilder
Reasons: I don't have all day to think about this, so I just picked this one. I'm sure if I sat and thought about it for longer, I would have remembered if this was actually the first novel that I truly remember reading (this most certainly isn't it) or if there was a different one (my memory is notoriously bad). My first book was probably an animal book. Although, this book was definitely one of the first novels that I read. I still like it and have fond memories of it, and I remember that I thought living on the prairie would've sucked huge balls, especially since their dad has to make their own house. Ugh!*
Day 22
A Book that Makes You Cry
The Fault in Our Stars
John Green
Reasons: Yeah, it made me cry. Green might've done a bit of emotional manipulation, it's true, but
(show spoiler)
. Cancer is a bitch and it made me cry like one while I read this book.
Day 23
A Book You Wanted to Read for a Long Time But Still Haven't
A Prayer for Owen Meany
John Irving
Reasons: This isn't even one of those books that I have on my bookshelf and have been meaning to get to, but keep finding more books to read. No, this is a book that I've been saying I'll read for ~5 years, don't own, have never requested from the library, but have constantly been looking at it in the bookstore every single time I go. Eventually, I'll get to it. (Maybe.)
Day 24
A Book that You Wish More People Would've Read
Flashforward
Robert J. Sawyer
Reasons: I don't mean this in the sense that not a lot of people have read it, but more in the sense that not a lot of people I know in real life have read it. It's a very good book, with a bunch of sci-fi thrown in with actual science-based stuff. It has mystery, multiracial couples again, the LHC and fun time-travel. Even though I know everyone loves John Cho, for all that is science-y, please do not watch the television version. It destroys a well-thought out sci-fi novel with stupid, inconceivable crap.
Day 25
A Character Who You Can Relate to the Most
Arya Stark
from A Song of Ice and Fire series by George R. R. Martin
(credit to rickontheblackwolf via thelittleneedle)
Reasons: I'm actually really empathic towards a lot of characters unless they are the most unrelatable of all (like Bella from Twilight or Karou from Daughter of Smoke & Bone). In relation to Arya, I do not have a noble lineage, I'm not made fun of for my androgyny (because I'm also not a 9-year-old), I've never been caught in a war zone, nor have I been forced to take on multiple identities just to survive. Her story, like all of the Starks, is tragic as fuck, which luckily mine is not. However, I do have a lot of siblings who can annoy the shit out of me, I like sword-fighting and traditionally "non-female" stuff, I did have a bit of PTSD at one point (but not for the same reasons) and I can understand the need to get back to your family. I just wish I had those kind of balls when I was a kid. These aren't even all my feelings on Arya! I could go on about her and the rest of the Starks forever because I love them.
Day 26
A Book that Changed Your Opinion About Something
The Antidote: Happiness for People Who Can't Stand Positive Thinking
Oliver Burkeman
Reasons: You always hear people saying that you should think positive and then everything will get better. Yeah, that never works for me. I feel even more like shit when things don't work out. This book was nice in that I didn't feel like a failure when I couldn't force myself to think positively all the time. It's totally okay to not be positive! I like being a cynic; it makes me feel better when I think humanity is crap and then get proven otherwise.
*I would like to note, in case anyone was on the fence about this, that I was being facetious. I genuinely do not think that prairie lifestyle is terrible and I don't think that building your own house is crappy; I think it's rather commendable and way cooler than anything I've yet to do.